Joelle Bitar: Award-Winning Real Estate Expert in Montreal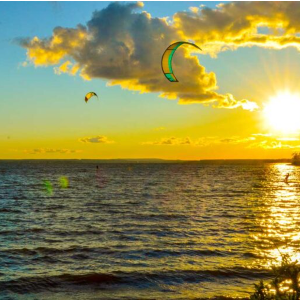 Joelle Bitar is a business woman who quickly learned the inner workings of the residential and commercial real estate sector. As a chartered real estate broker and real estate agent of the Collège de l'immobilier du Québec, she also holds a degree in real estate law and taxation and has a strong background in business valuation and commercial leasing. 
A specialist in home staging and in real estate negotiation, she is quickly establishing her reputation as an outstanding sales woman with more than ten years of experience. Her reviews and testimonials are proof of her success and hard work. She is a member of the Organisme d'autoréglementation du Courtage Immobilier du Québec (OACIQ) and the Greater Montreal Real Estate Board (CIGM).
With the help of her esteemed team of brokers, Joelle has achieved great recognition, with awards and accolades such as:
RE/MAX Action #1

team in 2019, 2020, 2021 and 2022

Ranked top 100 in Canada in 2020, 2021 and 2022

Member of the RE/MAX Quebec Diamond Club in 2019, 2020, 2021 and 2022

Member of the RE/MAX Hall of Fame
With the Montreal housing market seeing an uneven market recovery, it's more important than ever to Joelle and her team that her customers are given peace of mind. This is why Joelle has a guarantee that if your house is not sold in 90 days, she'll buy it. This trust in the properties she manages and belief in her customers' potential has made her one of the top real estate experts in Montreal.
Despite housing prices reaching record highs in the beginning of 2022, Joelle is predicting a dip in prices in 2023 – meaning if you want to get the best value for your home, you should think about selling as soon as possible. With the Montreal benchmark home price nearly at an all-time high and government intervention, Joelle predicts a price growth of 1-3% towards the end of 2022, and a slow dip as 2023 begins. 
According to Joelle, "Montreal home prices accelerated during the COVID-19 pandemic, and this has pushed potential buyers out of the housing market. Now with rising interest rates and inflation, more and more potential home buyers are being pushed away." 
When you pick Joelle Bitar as your broker, you're making a decision that gains you a team with specialization in the area of Montreal – a team who are in the Canada top 100, as well as being the #1 team in RE/MAX. 
To contact Joelle, her email, phone number, and social media accounts can be easily found on her website here.