Female Entrepreneur's Multi-Million Dollar Real Estate Business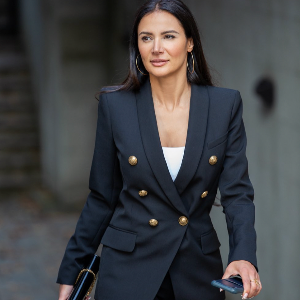 From Shahrzad Rafati, the founder and CEO of BroadbandTV, to the founders of Chic Marie, BKIND, and SnackSimple, Joelle Bitar is in good company. She has joined the likes of these talented Canadian female entrepreneurs in Montreal by breaking into the real estate world and building a multi-million-dollar business.  
Joelle Bitar was born in Lebanon while the country was at war and left at the age of 11, setting out for the first time in the city of Montreal. She brought with her the strong cultural values, work ethic, and traditions of Lebanon.
Positive, optimistic, and dynamic, Joelle Bitar is a business woman who quickly learned the workings of the residential and commercial real estate sector. As a chartered real estate broker and real estate agent of the Collège de l'immobilier du Québec, she is an inspiring female entrepreneur in Canada.
Amongst her many awards and accolades include being part of the #1 RE/MAX Action Team three years in a row, being in the top 100 in Canada in 2020, 2021, and 2022, and being a member of the RE/MAX Hall of Fame.
In commercial real estate, only 30% of agents are women worldwide – so to become so successful and obtain so many accolades against all odds makes Joelle Bitar stand out from the rest. 
Fluent in French, English, Arabic, and Spanish, Joelle Bitar's multilingual abilities are an additional asset for her clients. Joelle wants to ensure her services are available to as many people as possible, and she wants to inspire other young women to become entrepreneurs and consider a career in real estate so there is more representation in high-paying positions. 
Joelle cannot wait for her exciting future endeavours and will always continue to educate and inspire, both with her career and her values.